Recently, Hardik Pandya was in the news about his marriage and child news and after this Indian spin bowler Yuzvendra Chahal was also in discussion for his marriage. While marriage is all about the compatibility of two people who chose to live together, it is something more in India.
Marriage in India is an alliance of two families. Since society is not going to stop talking about class, here we have prepared a list of Indian cricket players who have arranged marriages with girls who themselves are from very rich families.
1. Rohit Sharma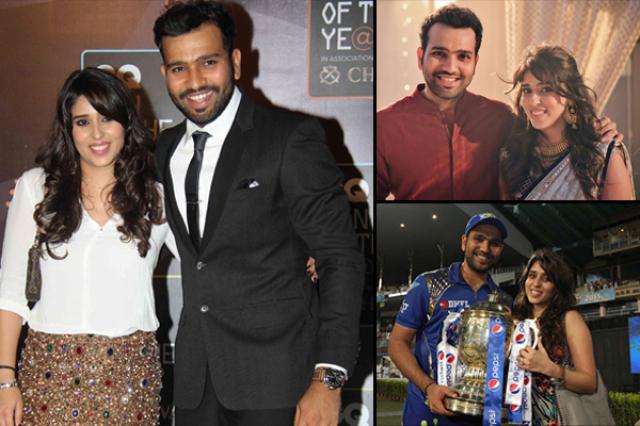 Rohit Sharma has given many opportunities to prove his talent in the cricket field. However, he impressed everyone when he started playing for India as an opener. He is the first and only batsman to score 2 double centuries in limited overs matches. Apart from this he is the captain of Mumbai Indians in the IPL and has won 4 IPL Trophies as a captain.
He is known as a hitman in the Indian team. She chose Ritika Sajdeh as her life partner in 2015. Ritika's father Bobby Sajdeh has a bungalow in the Posh Cuffe Parade area in Mumbai. Ritika's brother and himself is a celebrity manager who has a large exposure in the industry.
2. Ravindra Jadeja
Ravindra Jadeja, who made his name as an A-class all-rounder in the Indian team, is married to Rewaba Solanki. Rewaba is a mechanical engineer by profession. Rewaba Solanki's entire family is engaged in politics, leaving him. Do you know that Rewaba Solanki's family is counted among some of the richest houses in Gujarat state.
3. Harbhajan Singh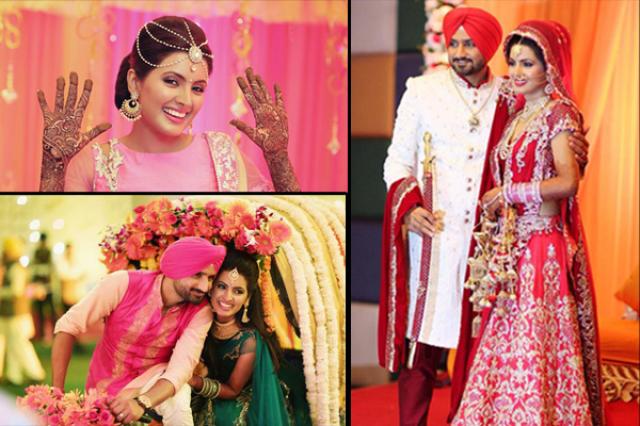 Harbhajan Singh is one of the players of the Indian team who has been around for a long time, but people still remember him. Harbhajan Singh, a highly talented spin bowler and a player identified as the 'Terminator' in the team, is married to Geeta Basra. Geeta herself is a Bollywood actress, while her father Rakesh Basra is a renowned businessman from England.
4. Sachin Tendulkar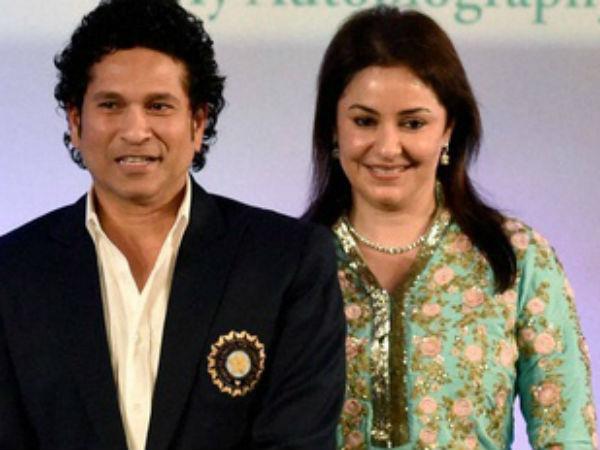 Sachin Tendulkar is recognized as a God among cricketers who is an inspiration to many cricketers and wannabe cricketers. He has created mountains of records and that is why he has also been appreciated by rival teams.
Cricket legend Sachin Tendulkar needs no introduction. We have either seen or heard that there was a time when the entire Indian cricket team was popular because Sachin was famous for being part of the Indian cricket team instead of Sachin. He had a love marriage with Anjali, who was almost 6 years older than him. Anjali is a doctor by profession and her father is a very big and prosperous businessman.
5. Virender Sehwag
Virender Sehwag is known for his aggressive batting style and he worked as an opener for the Indian cricket team while staying in the Indian cricket team. He is widely regarded as one of the most destructive batsmen in the history of world cricket. Sehwag played his first ODI in 1999 and joined the Indian Test team in 2001.
He married Anjali in the year 2004. She has chosen Aarti Ahlawat as her partner who is the daughter of a very good ranking lawyer. Do you know that Virender Sehwag was only 21 years old when he proposed to Aarti Ahlawat for marriage.
6. Gautam Gambhir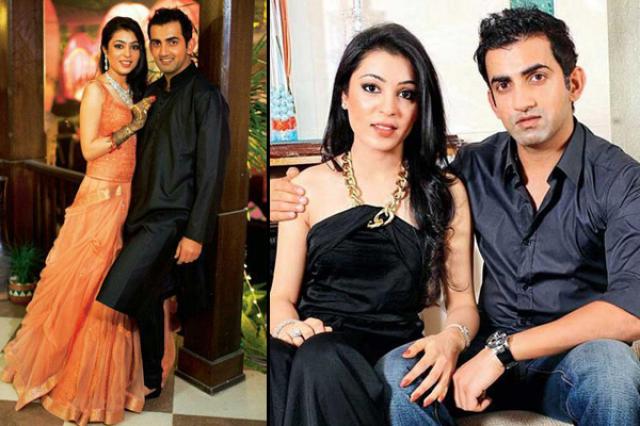 Gautam Gambhir was one of the most valuable players of Team India. He has played all formats of the game. He was the highest run-scorer for India in both the 2007 and 2011 World Cup finals. Gautam has started his second innings as a politician and is currently serving the country as a member of the Lok Sabha.
He became an active member of the Bharatiya Janata Party and is working as an MP. He is married to Natasha Jain and is leading a happy married life, daughter of Ravindra Jain. Ravindra Jain is a textile businessman by profession and has expanded the business to many countries.