"Pyaar Dosti Hai" one of the famous dialogues of the film Kuch Kuch Hota Hai, is not just a dialogue, but has become a universal truth! We all believe that friendship is the first step to strengthen a romantic relationship. right?? It is a friendship that makes someone choose their partner over and over again.
It is believed that relationships that begin with friendship last for a long time and this is the essence of a romantic relationship. It was not stardom that attracted his counterparts to him. Love only occurred when he was still a kindergarten child or teenager. This can certainly be claimed from the love life of these Bollywood stars who married their childhood sweethearts.
Shahrukh Khan and Gauri
Seems "Pyaar Dosti Hai" was not only dialogue for Shahrukh, but he also implied it in real life !! Many of us may not know the fact that Bollywood king Shahrukh first fell for Gauri when he was just 18 years old! The couple is said to have met at a party in Delhi when he was just 14 years old. was. Subsequently, the couple is rumored to have a first date at Delhi's Panchshila Club. However, their wedding journey was not an easy one and was full of obstacles, despite which the two finally got married on October 25, 1991.
The pair is one of the most talked about and acclaimed Bollywood couples in India. And we wish them to remain the same in future.
Jackie Shroff-Ayesha Shroff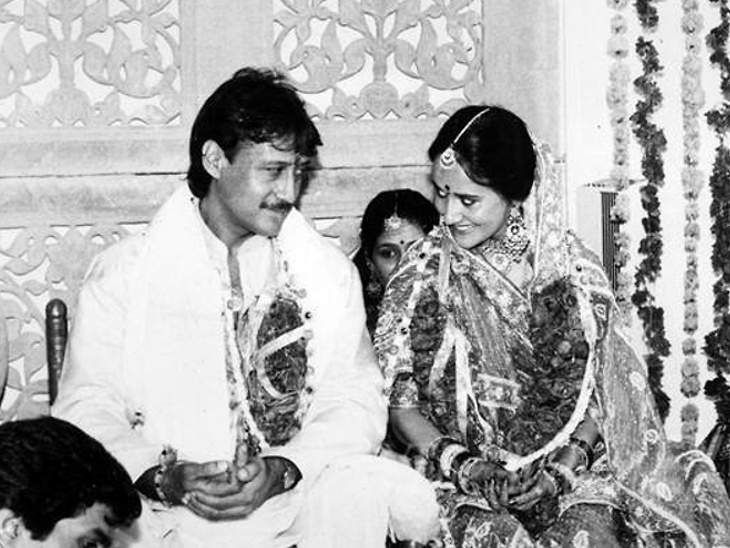 Jackie first met Ayesha when she was in school. Gradually the couple fell in love and got married in 1987.
Zayed Khan-Malaika Parekh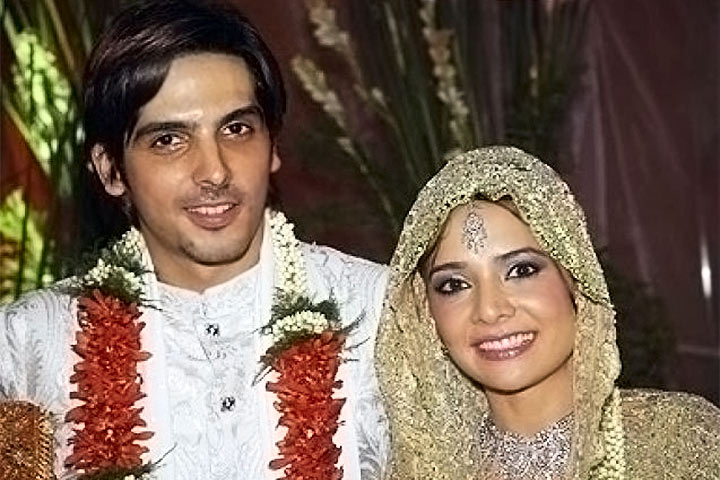 Well, proving the fact that 'love is friendship', these two childhood friends finally got married to each other. Zayed and his wife Malaika Parekh have known each other since their high school days. The couple first met while studying at Kodaikanal International School in Tamil Nadu. In fact, it is reportedly said that Zayed proposed to his wife 4 times! Very attractive!! The much awaited couple got married in 2005.
Arijit Singh-Koel Roy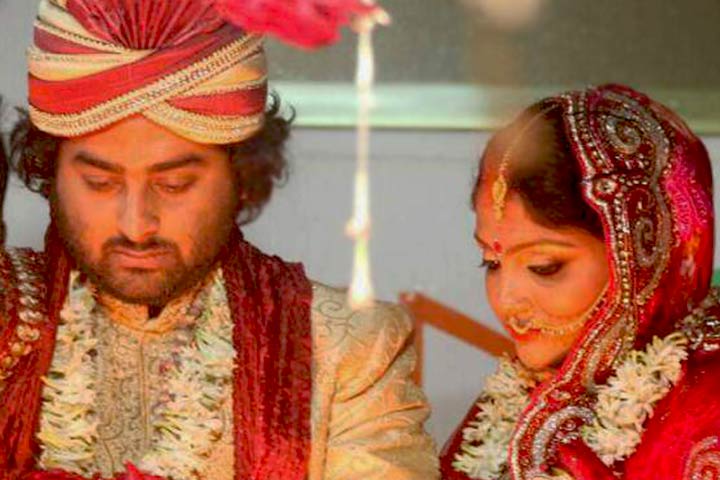 Arijit Singh is one of the most talented singers in India, known for his amazing voice due to his voice and pain. But many of us may not know much of the details of her personal life because singers are very sensitive in nature, and thus, they have tried to keep their personal lives away from the camera and media. But, we all know that true love cannot be hidden for long. However, Arijit initially married a contestant of a reality show. However, things went awry between them and the two stopped their marriage. Then, she married her childhood friend Koel Roy on January 21, 2014 at Tripathi temple in West Bengal, where a hush-hush ceremony took place. Only close people were invited. The couple is still going strong and giving us major relationship goals!
Gul Panag-Rishi Attic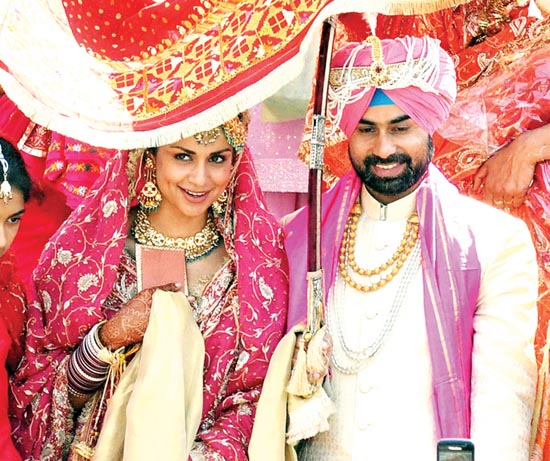 Panag married her longtime boyfriend, an airline pilot, Rishi Attari, on 13 March 2011 at a gurdwara in Chandigarh in a traditional Punjabi Sikh ceremony. They first met in boarding school and have been growing stronger since then. Although the couple's initial plans were to get married in a very intimate ceremony in Ladakh, the media did not laugh at it.
Fardeen Khan – Natasha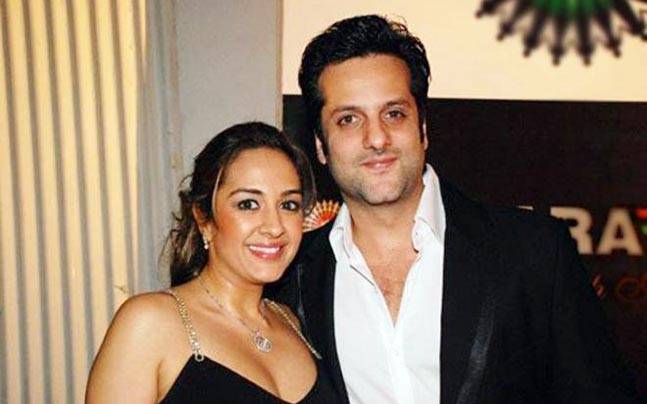 Flordy was eventually proposed to Natasha on a flight from London to America by her friend from childhood. Well, the stylish proposal was truly an 'awww moment' for her female love. She actually pronounced those three magical words in a transatlantic flight.
Sanjay Khan-Zarine Khan
It seems that this is where it all began! Sanjay first met Zarine when the latter was just 14 years old. The two soon began dating and eventually married in 1966. They have three daughters and a son. Of whom, Susan Khan and actor Zayed Khan also followed in their parents' footsteps and married their childhood sweethearts! Interesting, isn't it ??
Imran Khan-Avantika Malik
Emraan Khan met Avantika Malik when the actor was 19 years old. The couple, who got married in 2010, had known each other for 10 years, Imran and Avantika also spent more than a year together, furthering their studies. This makes their bond even stronger and they are living a happy life together.
Bobby Deol- Tanya
Bobby Deol saw Tanya at an Italian restaurant in Mumbai and fell in love at first sight! The actor was so smiley that he tried to call her for a date. In the end, Tanya agreed and the couple fell in love with each other. With the blessings of their parents and the wishes of their family and friends, the pair closed in 1996. In June 2002, the couple welcomed their first son Aryaman Deol. He welcomed his second son in November 2004 and named him Dharam after his grandfather.
Chitrangada Singh-Jyoti Randhawa
Chitrangada and Jyoti's father were in the same regiment of the Indian Army. In fact, Jyoti revealed in an interview, "The first time I saw her was when I went to her house; She was in 8th grade then and I was in the final year of school ". However, after Chitrangada went to Delhi, the love between the two flourished. Since Jyoti's father was posted in the same city, he moved there as well. After a five-year-long courtship, the couple tied the knot in 2001. They even have a son named Zoravar. However, in 2014, the couple was officially divorced, with the primary custody of their son granted to the actress.
Jitendra-Shobha Kapoor
Although Jitendra's stardom bought news of her linkup with several actresses, despite those link-ups, Jeetendra decided to marry her childhood love Shobha. It is said that they met on Marine Drive when the actor was just 14 years old! Although their journey to tie the knot was not easy, but with their determination and true love, they finally married each other on 31 October 1974.
Sunil Shetty-Mana Shetty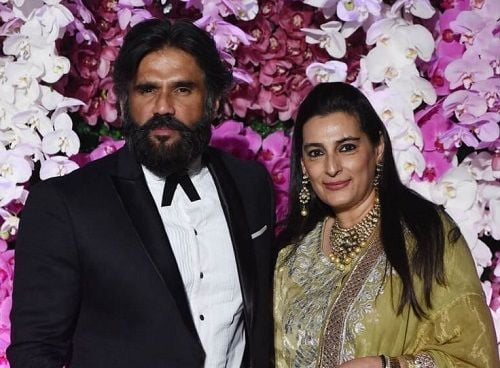 Sunil Shetty meets Maina at the pastry shop. They kept bumping into each other and one day they recovered. Meanwhile, Sunil befriends Maina's sister to get to know her better. The couple dated for nine years and have been married for over 20 years today.
Ayushman Khurana-Tahira
Bollywood's new superstar Ayushmann Khurrana married his childhood friend Tahira Kashyap. Tahira is a filmmaker and began to date Ayushmann in college, after which he married in 2008, following his marriage, in 2012 Ayushmann debuted in Bollywood with 'Vicky Donor', which turned out to be a blockbuster. The couple is considered to be a couple who never leaves each other despite facing ups and downs in life. Apart from this, they have two children – son Virajvir and daughter Varushka.
Hrithik Roshan-Susan Khan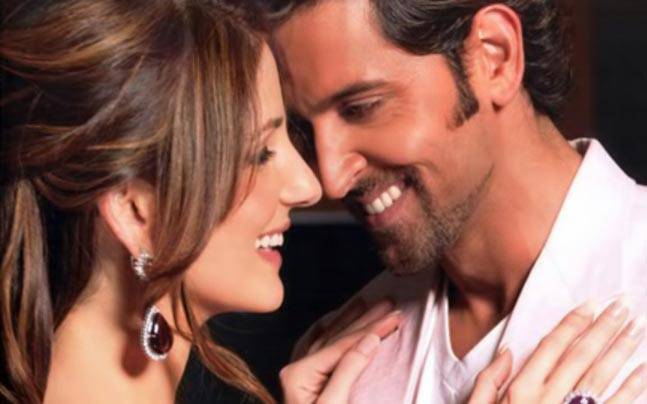 Although the couple have now separated, they made it to the list because they were also childhood friends and got married. There was a time when they served as #relationshipgoals for many people! The traffic signal scene in Hrithik's debut film Kaho Naa Pyaar Hai was inspired by a real-life incident when Hrithik first saw Suzanne. It is rumored that a mug slipped into a ring of coffee she had been drinking. How filmy and cute! right?